Already 10 outdoor gyms in Lappeenranta:
Pasi Koistinen, Sports Director of Lappeenranta, says that increasing exercise should be everyone's goal. It is worthwhile to invest in exercise locations that are within easy reach. This will further the well-being of residents and thus save money on health and social care.
"When I started as a Sports Director in Lappeenranta in 2018, we had one outdoor gym using David by Omnigym* fitness equipment. I noticed straight away how many people used that specific gym. The fitness equipment seemed to be working really well, and I also noticed this myself as soon as I tried them", describes Pasi Koistinen.
*)David by Omnigym is referred to later in this article as Omnigym. Omnigym product line is known as David by Omnigym in Finland)
Since then, nine more Omnigym outdoor gyms have been built in the Lappeenranta area.
"We have a unique situation in that we have a budget for building exercise locations. This means that we can plan the building program in the long-term."
It has been a very straightforward decision to choose Omnigym fitness equipment for all locations.
"There is one genius difference compared with the other brands. You can adjust the resistance on the Omnigym equipment. Often the other equipment uses your own weight, and it results in either being too light or too heavy."
In addition, the fact that all Omnigym fitness equipment is ergonomically designed and safe to use is highly regarded.
"It is next to impossible to misuse the equipment. All equipment comes with clear instructions, and you can also scan the QR code and get a video tutorial."
Koistinen says that the best thing is that the fitness equipment is suitable for everyone regardless of fitness level. He wishes that beginners would not make exercising too difficult for themselves.
"Too much high tech can ruin the excitement. You do not need a separate fitness program to use the equipment as they (equipment) are designed for circuit training. Two to three rounds are often enough, but just one round of training is also excellent. The main thing is to start moving."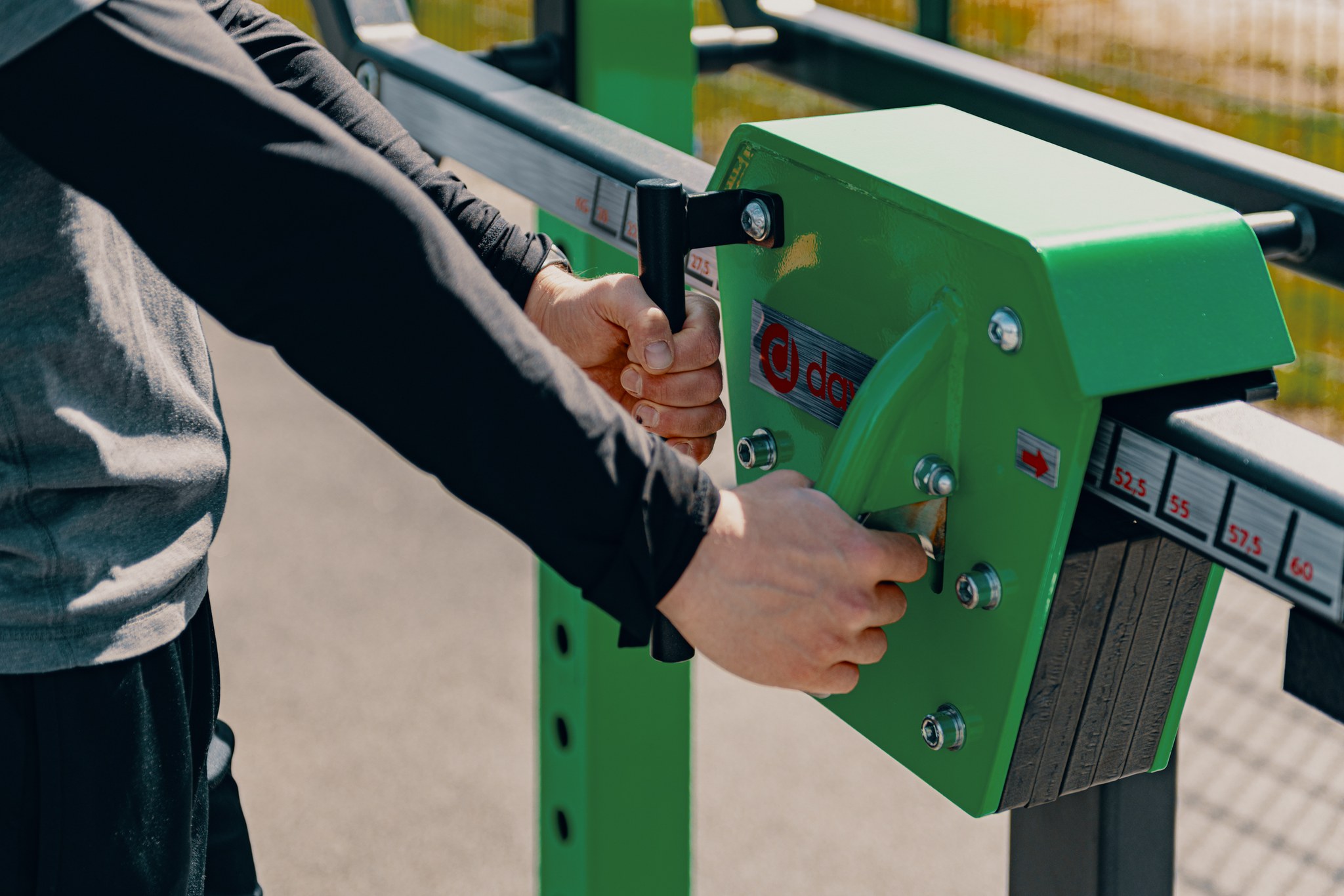 On Omnigym equipment, you can easily adjust the resistance with the patented weight unit.
We move!
Koistinen himself does sports actively and has succeeded in biathlon in the veteran World Championships, among others.
"I can also recognize myself that sometimes it is hard to go to the regular (indoor) gym. Luckily a good outdoor gym offers the same workout experience as an indoor gym – sometimes even better. I, for example, like to combine Nordic walking and stairs in my workout."
He also emphasizes that for many, exercising does not come naturally, and the whole 'exercise' word may cause negative feelings.
"We speak about moving instead of exercising. We want to include everyone and get them to increase their everyday exercise. It does not matter if you get moving by walking to the shop or running in the forest – the most important thing is that you move by yourself."
The goal of "Myö liikutaa!" (We move!) program is to increase the sense of community and the activity levels in Lappeenranta residents. It was noted in the results of a resident survey that there is a need to develop the conditions for self-oriented exercise and the exercise locations within easy reach.
They have received only positive feedback from the outdoor gym users. The best feedback, according to Koistinen, is to see the popularity with his own eyes. At best times, there have been 57 simultaneous users in the outdoor gym.
"Omnigym fitness equipment attracts users like honey to a bee. Sports(wo)men of different levels move side by side without any trouble. The best thing is that the more passive users get excited and then go on and recommend it to their friends."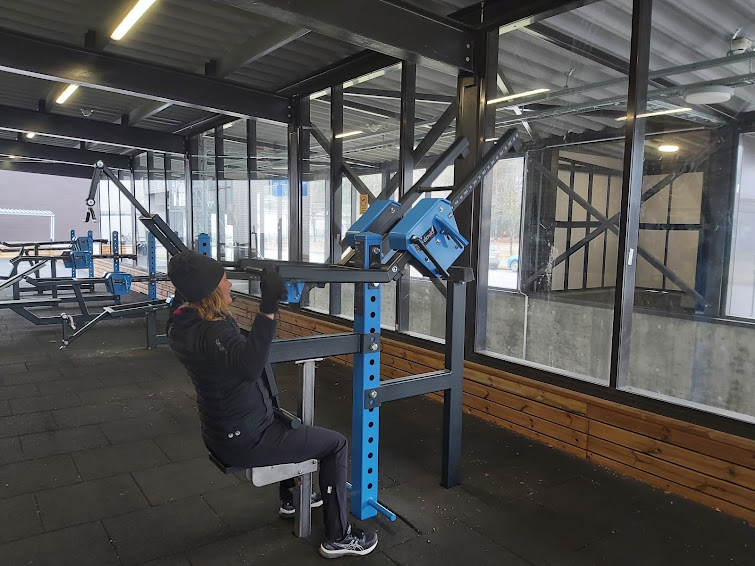 Kirsi Laine is an active user of Urheilutalo's outdoor gym. For her it is most convenient to train in the morning and avoid crowds. "I enjoy combining outdoor gym training with jogging. The equipment suits all users." she says.
Increasing the activity level is a common matter
Koistinen encourages other municipalities to increase the number of accessible exercise spots.
"The investment will pay itself back as the utilization rate is so high. The equipment is not aimed for anyone specific but for everyone thus the price of the investment divided between a large group of people."
Koistinen estimates that the positive health effects created by exercise will save a lot of money in health and social care. However, increasing the people's activity levels cannot be just the responsibility of the city's sports services.
"Increasing the moving is a common matter, and it is everyone's business. As a whole, we need city planning, maintenance, education, and early age education. Everyone plays an important role.
​​​​​​​As a tip for others, Koistinen says that choosing the right location is crucial.
"The most important thing is to choose a location that has visitors anyway. Some of our outdoor gyms are built next to the playgrounds. This enables visitors of all ages to connect socially, and it gives them a lot to do. And for example, we built stairs for exercising next to the outdoor gym in Huhtaniemi."