Municipalities invest increasingly in preventive healthcare and the well-being of their citizens, which shows in the rise of fitness and recreation services. The investment strategies can now take advantage of modern technology, allowing real-time data on facilities' utilization rates.
Helsinki, the capital of Finland, has built 27 Omnigym outdoor gyms since 2015. So naturally, the decision-makers got curious about how often the equipment is used, the most popular equipment, rush hours, and the usage differences between locations. With this information, it would also be possible to predict the need for future maintenance.
Subsequently, Omnigym started to develop the system further, and, as a result, Omnigym Smart was launched. The sensory system has been successfully piloted both in permanent locations and as a part of the ongoing Global User Study, which allows citizens to test the equipment for five weeks around Europe.
"Omnigym has revolutionized the municipal fitness and recreation services in two ways. First, we have managed to design user-friendly outdoor gym equipment that is scientifically proven as effective as at indoor gyms. Second, we are the only supplier that provides real-time equipment usage data," says Sami Kaivola, COO of Omnigym.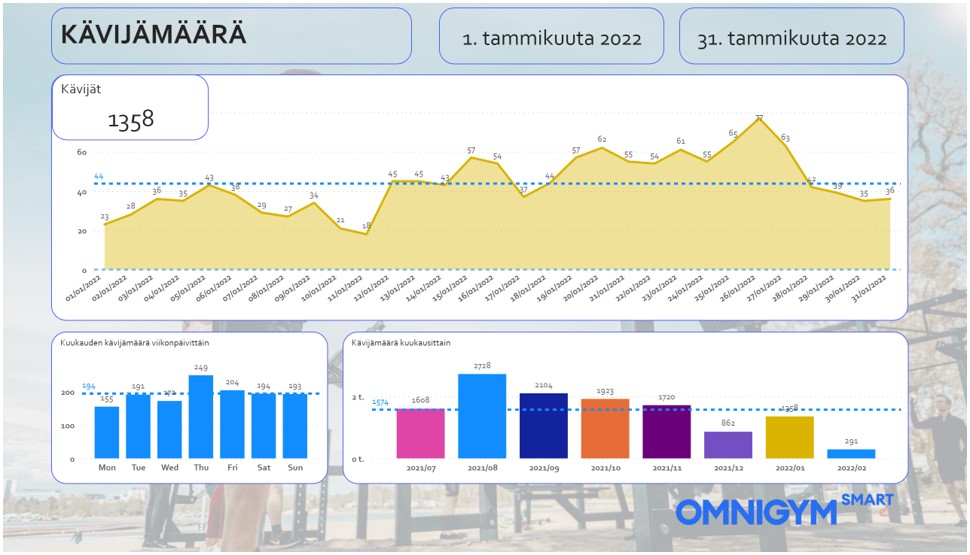 QR codes for feedback and instructions
Kaivola highlights that tracking the utilization rate alone is not sufficient. In addition, municipalities need to increase their user awareness, such as age distribution and other demographic factors. Therefore, Omnigym also provides an easy way of gathering user feedback via a QR code.
"The reliable data encourages municipalities to build more accessible sports facilities. There is no use for venues that remain empty most of the time or are targeted only for a narrow group of users."
The QR codes are not just helpful in gathering information but also in providing it. For example, gym users can watch a video tutorial by scanning the equipment's QR code.
"The digital opportunities are endless. Municipalities can, for example, launch campaigns to motivate citizens or use the real-time data to show the rush hours online", Kaivola says.
Finnish Omnigym outdoor fitness areas have spread to over ten countries worldwide – and the number is growing. In addition to municipalities, Omnigym helps the military, and the private sector, such as fitness centers, resorts, and gyms, transform the gym experience and create more movement.